Can I turn off the button sounds?

An alert sounds when you press any of the buttons and when you open or close the door. You can turn off the sound on the buttons but not when you open or close the door.
Why are all the lights on my unit staying on?
The lights on your unit light will remain illuminated even when in standby mode, this is nothing to worry about.
Why do I have to position my steriliser away from the wall?
We recommend a 4 inch gap to allow for ventilation, this protects your work surfaces and the unit.
If I leave my bottles in storage mode, how long will they remain sterile for?
In storage mode the steriliser will sterilise and dry the product every 2 hours, until the steriliser is switched off with the power off button.
How often should I rinse the sponge filter?
This very much depends on your environment. We would recommend that you wash or replace your sponge filter when you start to notice any dust build up on the sponge, make sure you check the sponge filter regularly.
I've lost/damaged my sponge filter – where can I get a replacement?
You get a spare sponge filter with the product; you can use this spare if you have lost or damaged the original sponge filter.
How long will the UV Light Bulb last?
Your Philips G4 TUV 4W T5 bulb will last 6,000 hours before it needs replacing.
How to change the UV light bulb in your Ultra UV 3-in-1 UV Steriliser
First…
Turn off the power and unplug the steriliser.
Ensure the bulb is cool to touch.
Ensure you are using a Philips G4 TUV 4W T5 Mini.
Then…
Rotate the bulb 90 degrees anti clockwise.
The socket should now be vertical, and you can remove the bulb by pulling it downwards.
Take the new bulb and push it up into the vertical slots of the socket.
Rotate the bulb 90 degrees clockwise.
The socket will now be in the locked horizontal position.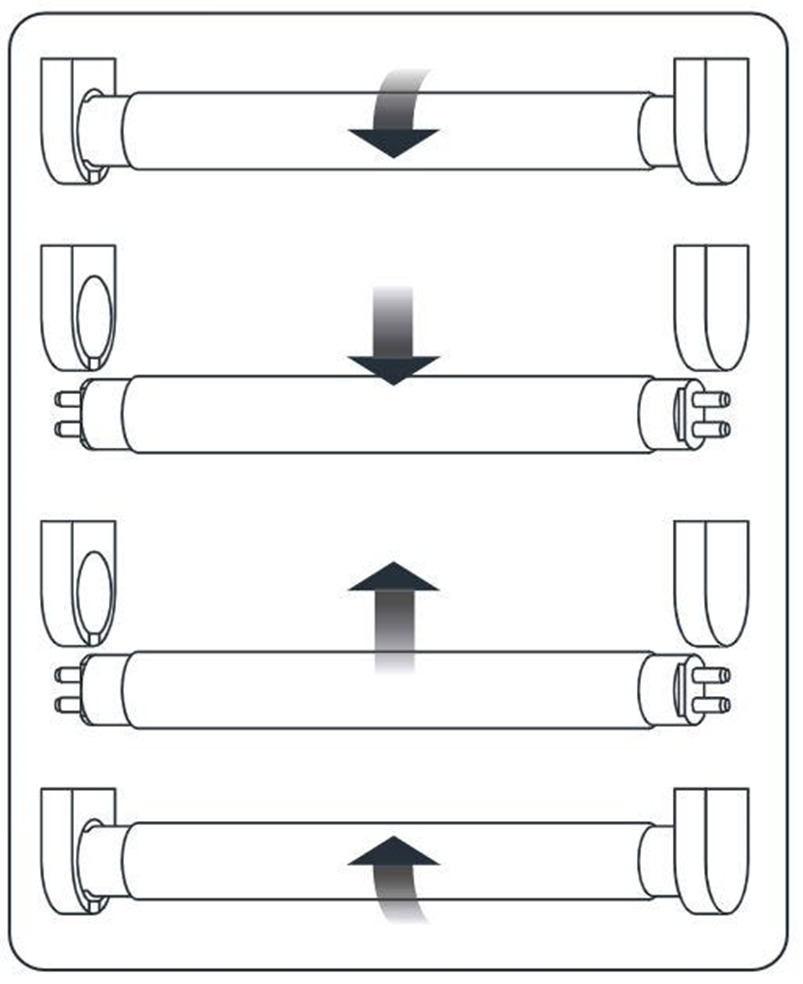 Please note…
UV bulbs contain the watermark which may be hazardous to the environment.
Do not crush, break, or open the tube.
Do not leave the UV bulb with the household garbage stacked together.
If you have any recycling questions, please contact your local waste management office.
If you have any more questions or need some help using your Ultra UV 3-in-1 UV Steriliser, please don't hesitate to contact us.